Welcome to
Hakha

township
in Chin State
Hakha township, the Capital City
Hakha is the capital city of Chin State and it is located in the western part of Myanmar. The city is one of the coldest cities in Myanmar as it is situated 1,870m above sea level. Hakha is a must place to visit for those beautiful scenery and ancient buildings and a splendid view to take photographs in person. Major tourist attractions in Hakha are Hakha Viewpoint (1) & (2), Chin Chief House, Hakha Baptist Church, Chin Cultural Museum, Aidii Weaving House, Timit valley and the local market. The city can be reached by direct express bus from Yangon / Mandalay and flight via Kalay town.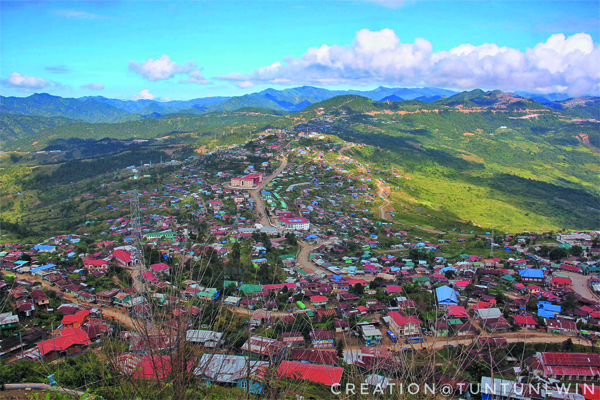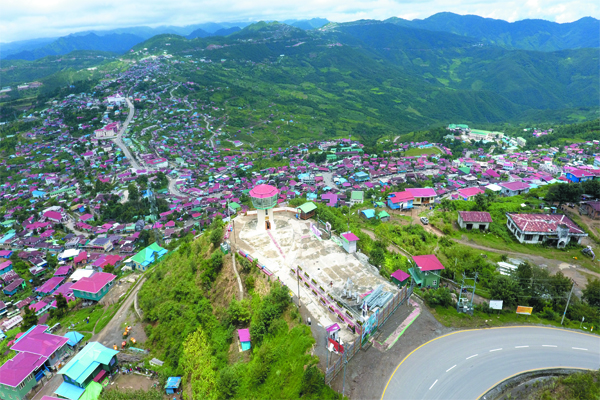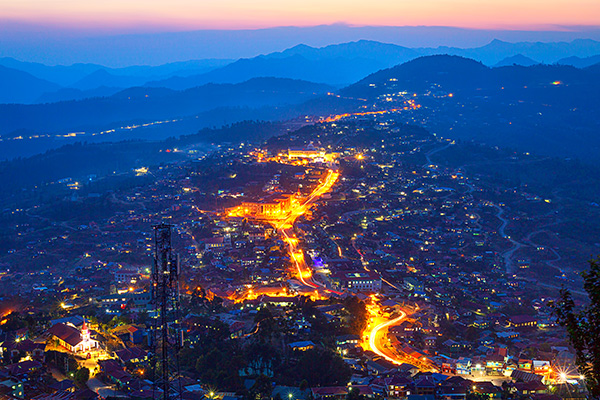 Aidii Weaving House (Social Enterprise)
Aidii Weaving House is the first social enterprise that supports the weavers in Hakha, Chin State. The purposes of this entrepreneurship are to preserve the Chin traditional back-strap weaving by promoting the market sector for it, to create job opportunities for the Chin women weavers and to access the international market by selling the textiles with reasonable prices. The founder of the Aidii Weaving House is Ms. Anna Biak Tha Mawi, starting together with 13 skilful Chin women weavers. Aidii Weaving House produces contemporary Chin traditional fabric and preserves the traditional pattern of Chin textile which are in the process of extinction.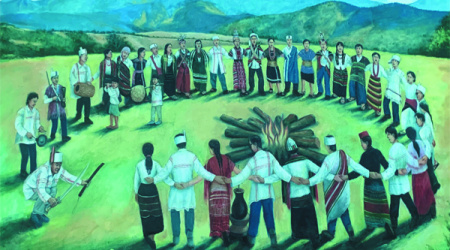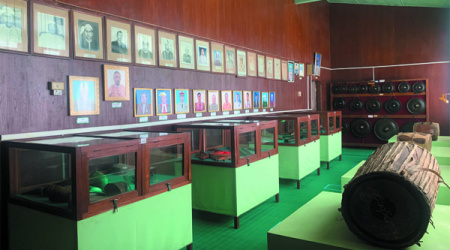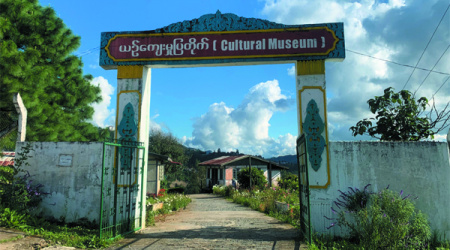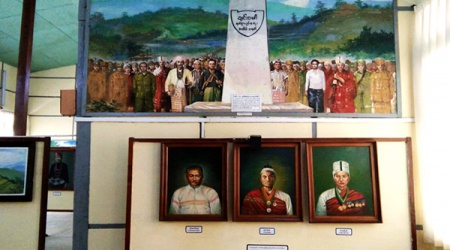 Chin State cultural museum is located in Bogyoke Street, Myothit block, Hakha, Chin State. The Chin State cultural museum display Chin traditional heritages, history, household utensils, honorary gifts from ancient kings, Chin literature and stone inscription. The entrance fee for the local is 200 Kyats but foreigner is 5000 Kyats. Visitors can access historical and general knowledge through play, exhibition, and display.
Mt. Zing Hmuh is a prominent mountain located between Falam, Hakha and ThanTlang. It is 1812 feet the above sea level making it the third highest peak in Chin State. The mountain is relatively rich in nature with diversity of flora and fauna. This mountain area possess as an abundant of nature, flora and fauna; orchids, birds, and animals. Furthermore, a place to cherish for the local people called Lai Ti Li lake which is located top at the mountain. That nature lake is originated to Timit, the Tio Creek to Manipur river and finally as the Kaladan river, it goes to Bay of Bengal. It is a lifetime opportunity to visit for those who are interested in hiking, hard-trekking, nature photography, picnicking and environmental researchers. It can be reached by car from Falam, Hakha and Thantlang.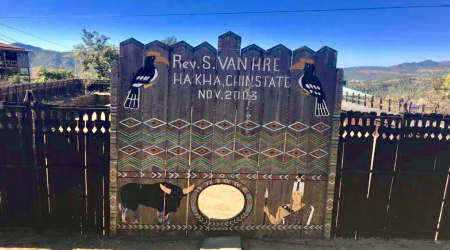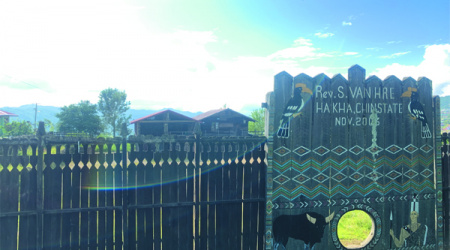 Rev. Van Hre Cultural House
Rev. Van Hre cultural house is a traditional house of Lai ethnic group in Chin State. It is located at Keihsih block, Hakha. The most significant and interesting fact about the house is that it was built without using nails. Visitors can admirably appreciate the culture and customs of Chin people, traditional utensils, and Chin history at the house. In addition, the display of the house of a Chieftain can be interestingly observed in the house.
Visitors can wholly observe Chin culture and customs, traditions, utensils, traditional pillar, memorial stones, historical facts, and traditional music at Chin Traditional house. From the veranda of the house, visitors can truly enjoy the beauty of Hakha. The house is located on Taungzalat Street, New Bazaar block, Hakha. Playing Chin musical instrument with wearing Chin traditional costumes is one of its main attractions.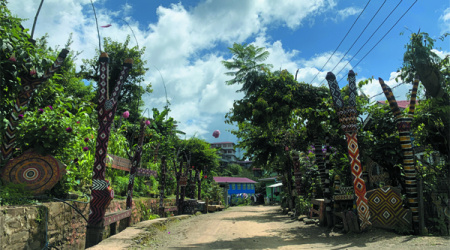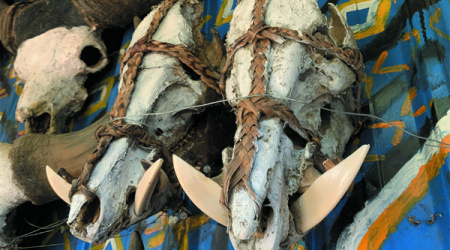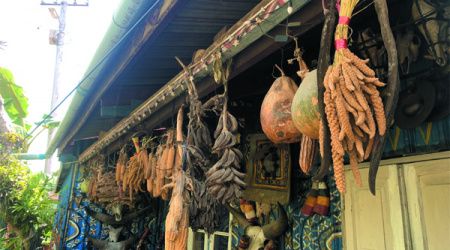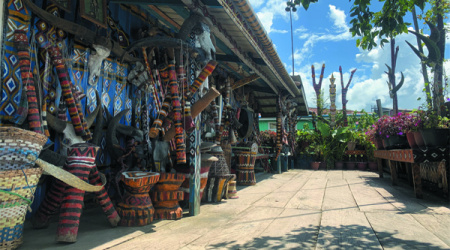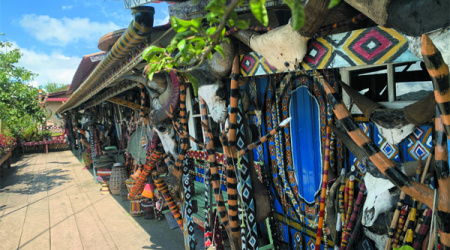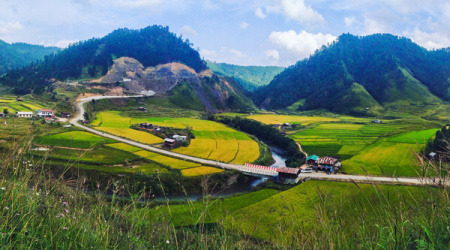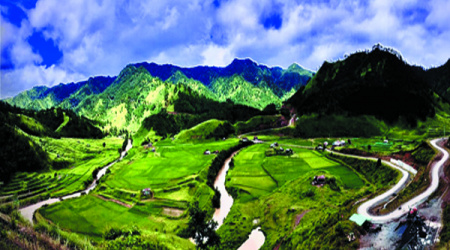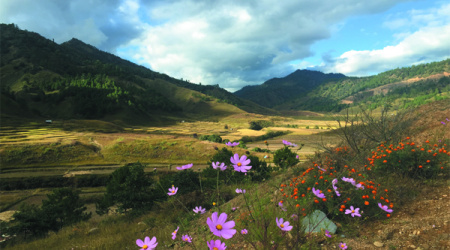 Among so many beautiful hills of Chin State, a rare plain with breathtaking view is named as Timit valley. The Timit River cuts through the route from Hakha to Thantlang. Timit valley is not only important for local agriculture but also pleasant for leisure activities of the locals. Timit valley is about 12-minutes drive from Hakha, the capital city of Chin State. Famous Kaladan River is originated from Timit River. Truly, Timit valley and Timit River with its beautiful location will give you remarkable experiences and unforgettable memories.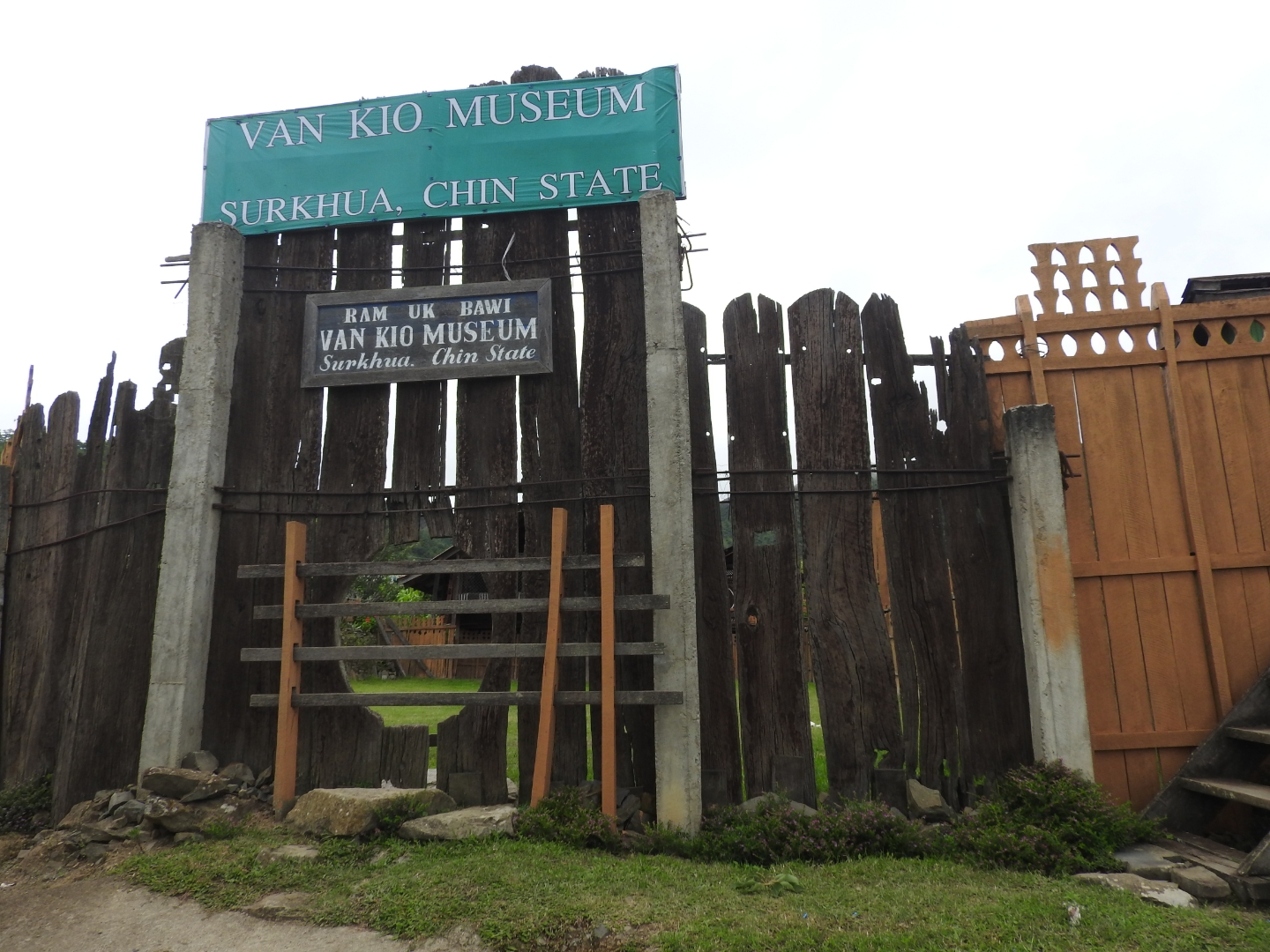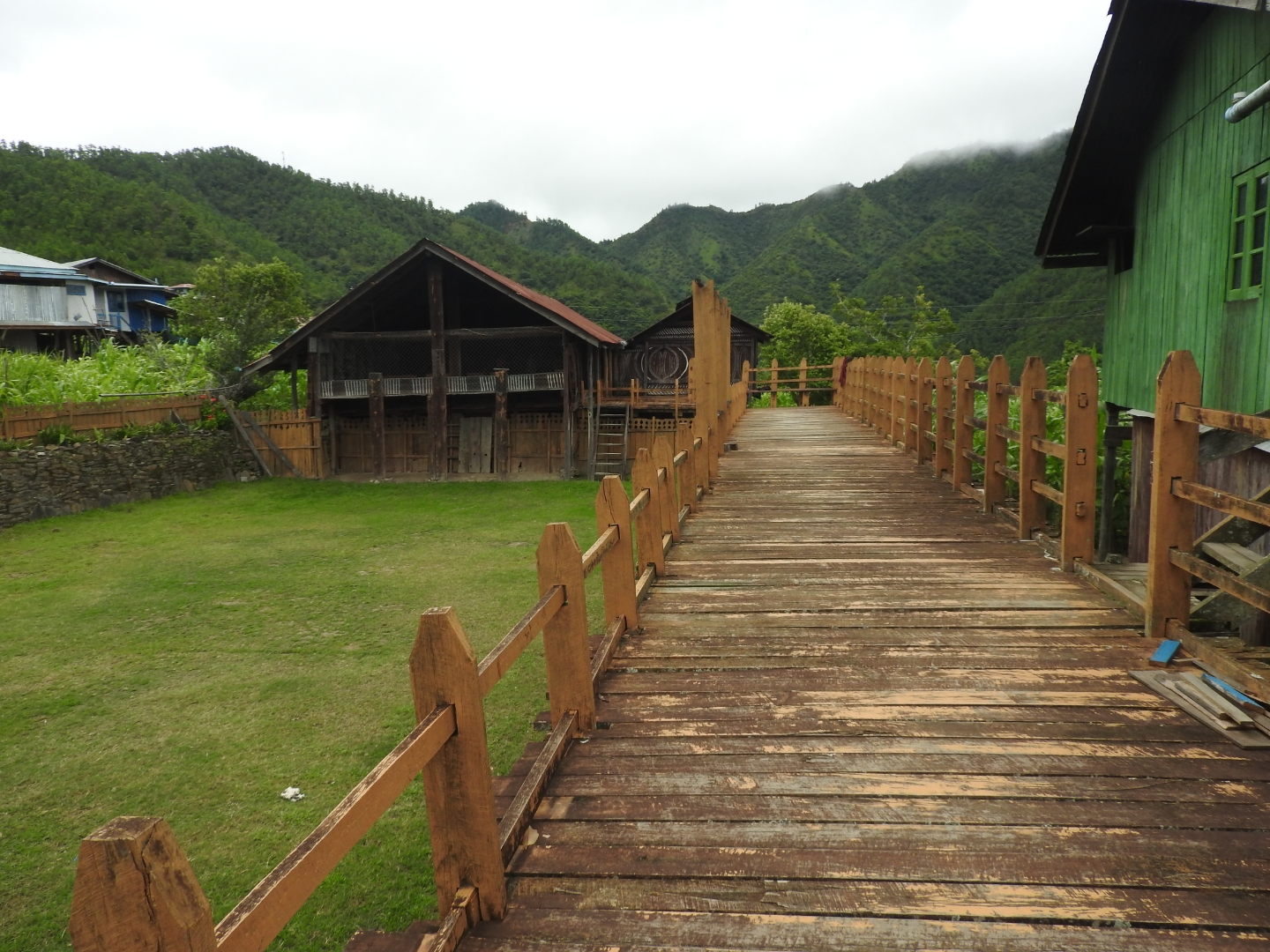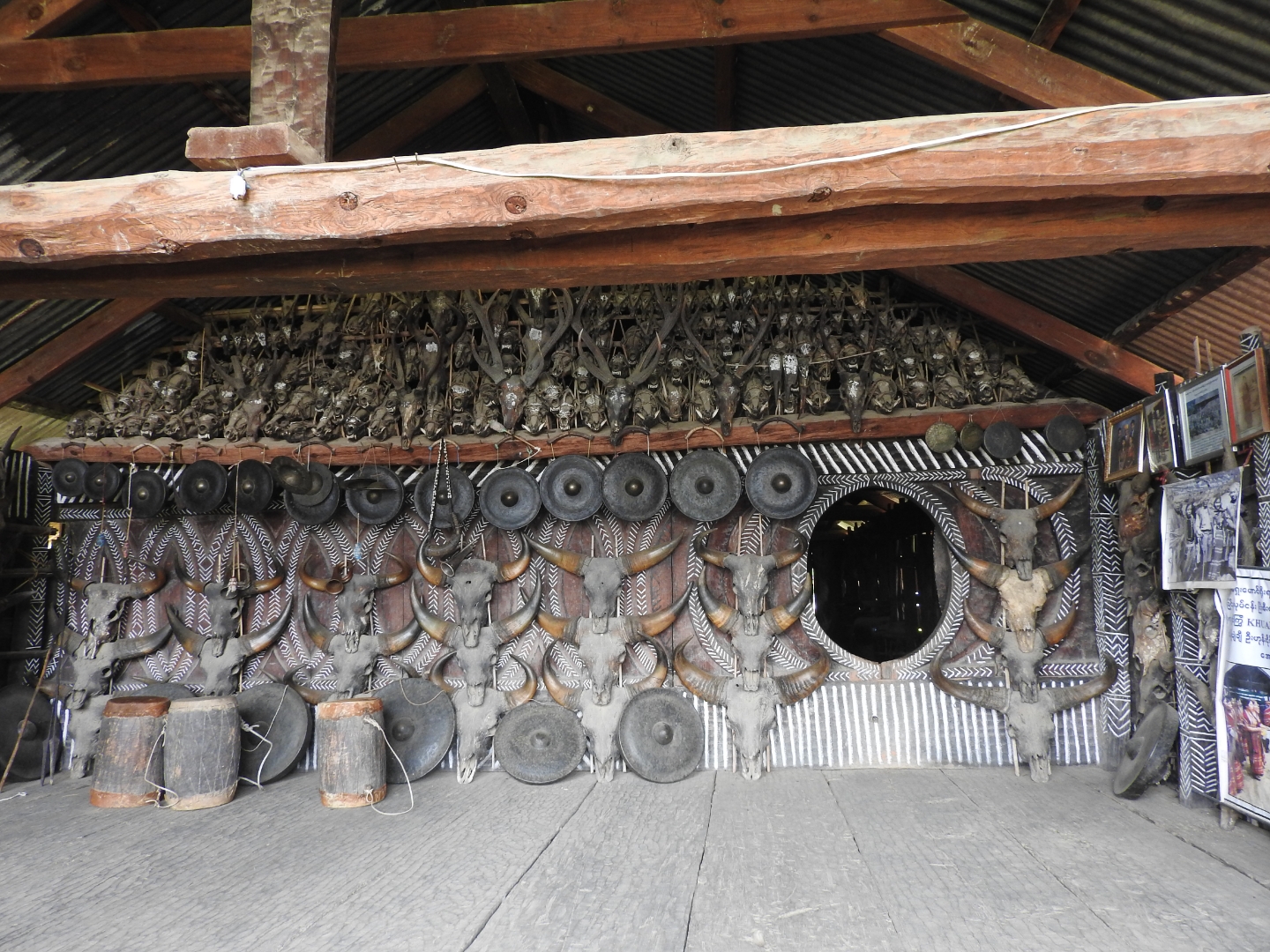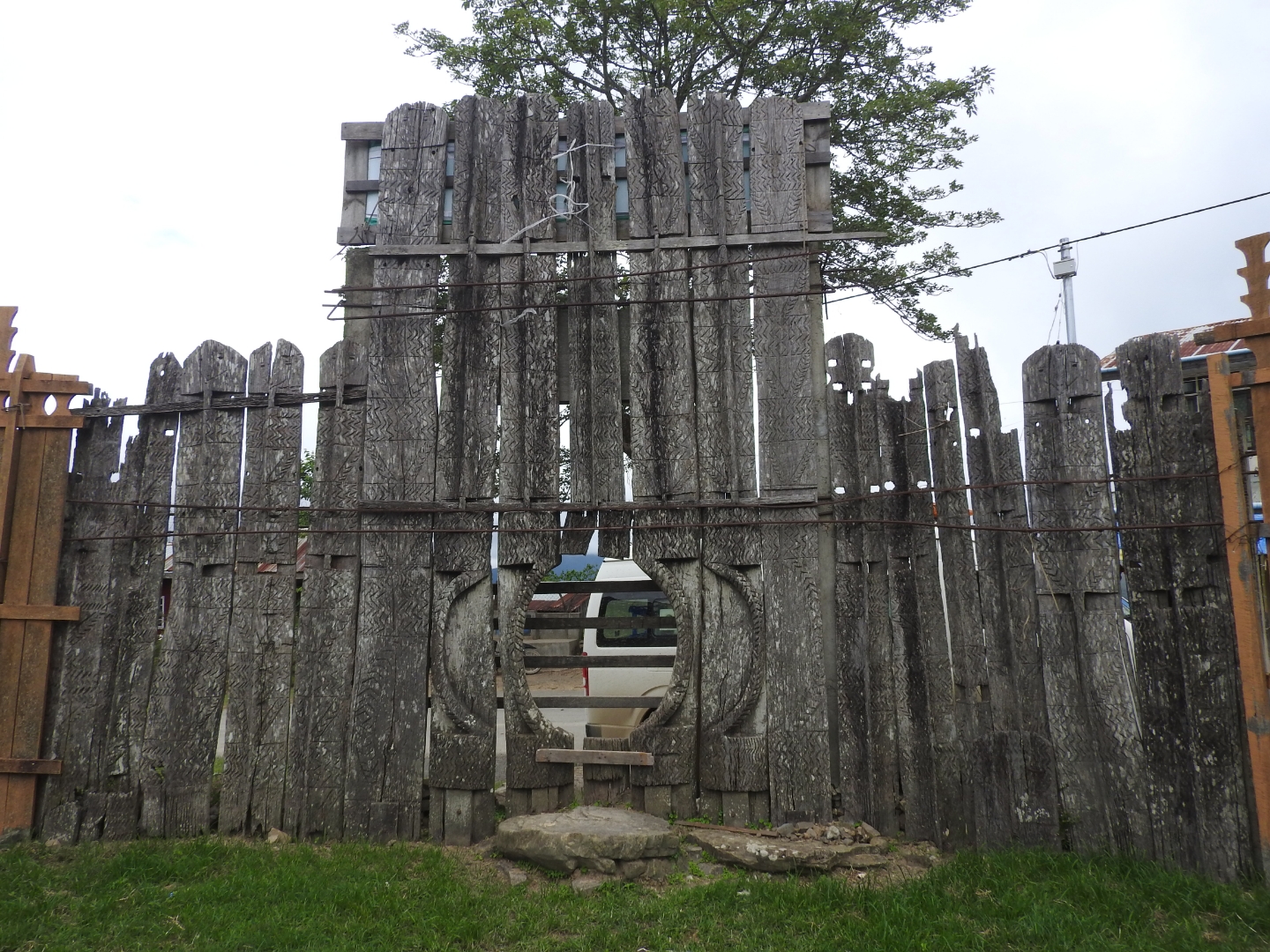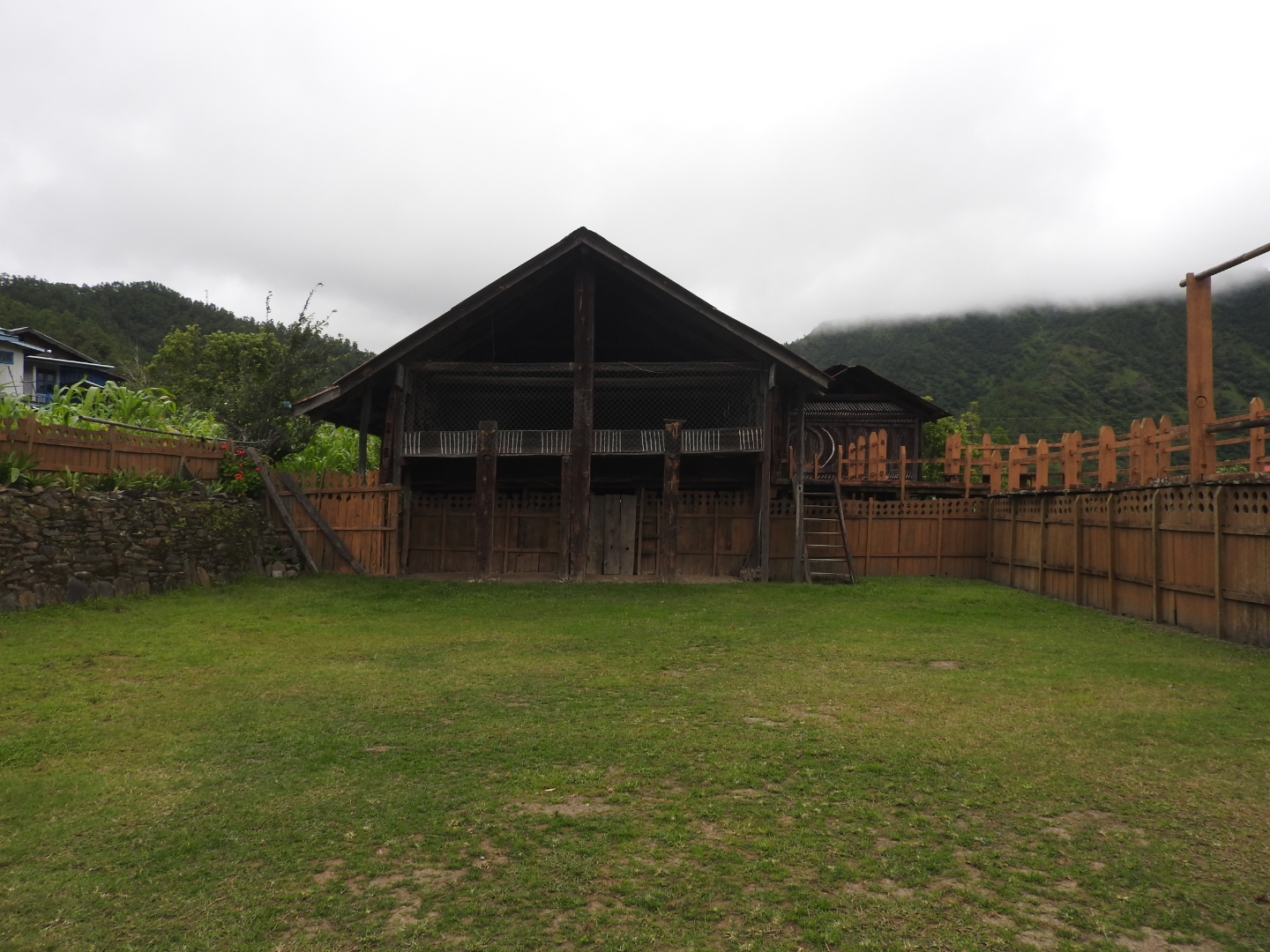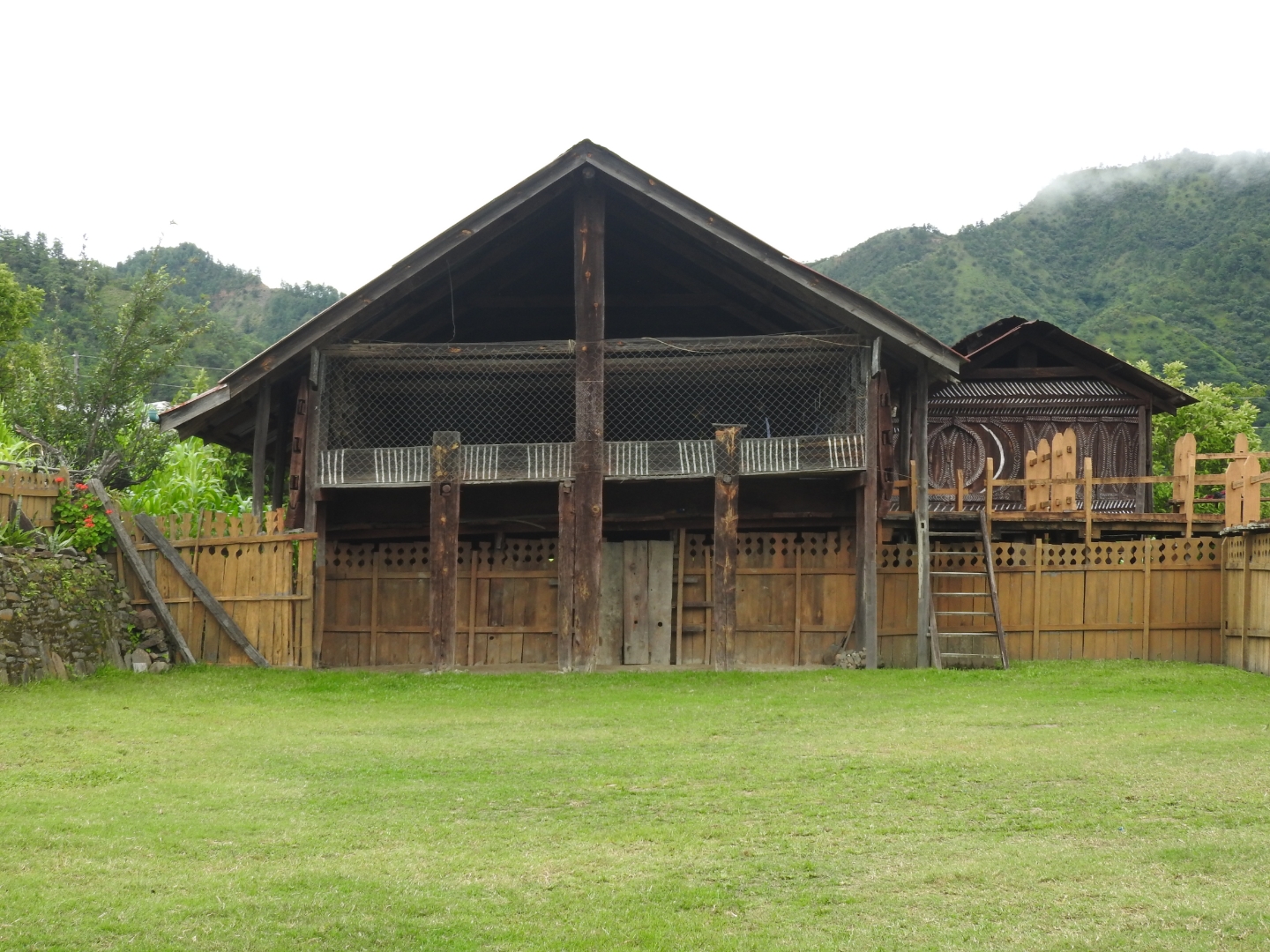 Van Kio Museum ( Surkhua town )
ဗန်ကီးယိုပြတိုက်သည် ချင်းပြည်နယ် ဟားခါးမြို့နယ်၊ ဆူရ်ခွါးမြို့တွင် တည်ရှိပြီး (၄၉)မိုင် ကွာဝေးပါသည်။  ဟားခါး – မတူပီ လမ်းမကြီးပေါ်တွင် တည်ရှိသဖြင့် ခရီးသွားများ လွယ်ကူစွာ သွားရောက် လည်ပတ်နိုင်ပါသည်။ ဆူရ်ခွါး တိုက်သူကြီး ဦးဗန်ကီးယို၏ နေအိမ်အား ၁၉၂၀ ခုနှစ်တွင် တည်ဆောက် ပြီးစီးခဲ့ပါသည်။ ယခုအခါ အဆိုပါအိမ်သည် နှစ်(၁၀၀)သက်တမ်းရှိပြီး လူမျိုးစုအကြီးအကဲများ နေထိုင်ခဲ့သည့် ချင်းရိုးရာ အိမ်စစ်စစ်ဖြစ်ပါသည်။ ဆူရ်ခွါးမြို့တွင် ကျင်းပသည့် ချင်းရိုးရာ ပွဲတော်ကြီးများကို ၎င်းနေအိမ်တွင် ကျင်းပလေ့ရှိကြပါသည်။ ဗန်ကီးယိုသည် ဆူရ်ခွါး ကျေးရွာ စတင်တည်ထောင်ကတည်းက အုပ်ချုပ်ခဲ့သည့် မျိုးနွယ်စုမှ ဆင်းသက် လာသူဖြစ်ပြီး ၁၉၁၀ခုနှစ်တွင် ဖခင်ဖြစ်သူ ဦးမန်ကုန်းမှ မျိုးနွယ်စု အကြီးအကဲတာဝန်ကို ပေးအပ်ခဲ့ပါသည်။ ၁၉၁၄ခုနှစ်တွင် အင်္ဂလိပ်နယ်ချဲ့မှ တိုက်သူကြီး ( Surkhua Tribal Area Chief )အဖြစ် ခန့်အပ်ခြင်း ခံခဲ့ရပါသည်။ ၁၉၃၄ခုနှစ်တွင် ဗမာအစိုးရမှ ပေးအပ်သော လက်ဆောင်မွန်များရရှိခဲ့ပြီး ၁၉၃၅ခုနှစ်တွင် အင်္ဂလန်ဘုရင် George King V နှင် ဘုရင်မတို့ထံမှ ဆုတံဆိပ်ချီးမြှင့်ခြင်းကိုလည်း ခံခဲ့ရပါသည်။ ယခုအခါ ဗန်ကီးယို၏ နေအိမ်အား ပြတိုက်အဖြစ် ထိန်းသိမ်းလျက်ရှိပြီး ဗန်ကီးယို ပြတိုက်တွင် ချင်းလူမျိုးတို့၏ အသုံးအဆောင် ပစ္စည်းများနှင့် သမိုင်းကြောင်းများကို လေ့လာနိုင်ပါသည်။